Swaziland — Preachers, church leaders and Christians from across southern Africa gathered in the small, southern African nation to celebrate the 50th anniversary of African Christian College, which included a preacher training workshop, lectureship and nightly worship services. Here are a few profiles of the participants:
Jerry Taylor | Guest speaker from U.S.
"The first one that the sermon should teach is the preacher himself," said Taylor, a Bible professor at Abilene Christian University in Texas, speaking to fellow preachers at the "Teaching God's Word Today" workshop. "We must ask God to help us understand the evil that exists also within us."
Lucy Ajambo | Student from Uganda
"I like it, but I can't say all the words," Ajambo said when asked about singing hymns in the Swazi language. "In everything, there's a challenge." The first-year ACC student from Jinja, Uganda, wants to study counseling. "I have this idea of helping people in times of stress and sharing the Good News with people." 
Manuel de Oliveira | Dean of Students
"My dream was to be a missionary in Portugal," said de Oliveira, who came to African Christian College to train in 1976. But God had bigger plans, he said. De Oliveira and his wife, Pam, have served in Portugal's capital, Lisbon, and in the Portuguese-speaking nation of Mozambique. Now they work with ACC.
Biodun Owolabi | Trustee from Nigeria
African Christians must "be what we ought to be in whatever environment we find ourselves," said Owolabi as he spoke on "Raising a Generation of Faithful Youth" during ACC's Jubilee. Owolabi serves as president of West Nigeria Christian College, 4,300 miles northwest of Swaziland, and serves on ACC's board.
Rick Atchley | Guest speaker from U.S.
"Maybe Jesus is inviting you to the fire to remind you that ministry is not for those who can't stand the heat," Atchley told fellow preachers, citing the miraculous catch of fish in John 21. The minister for The Hills Church of Christ near Fort Worth, Texas, and Jerry Taylor spoke to church leaders at a workshop before the Jubilee.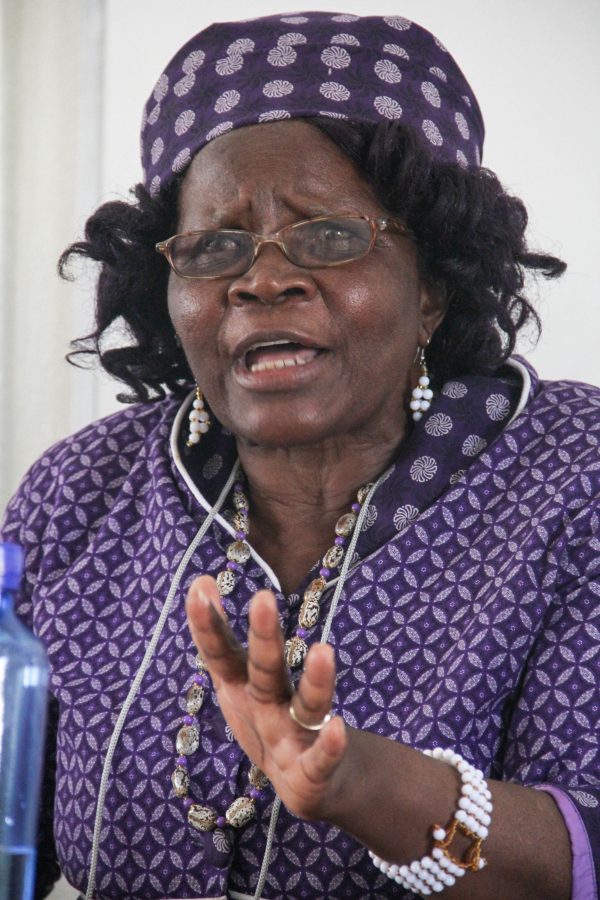 PHOTO BY ERIK TRYGGESTAD
Agnes Adontsi | Alumni from Lesotho
"The time has come when the Word can't just be taught, but must be lived," said Adontsi, a 1979 ACC grad, during a "Women in Christian Service" class. The preacher's wife talked about a feeding program for kids and other ministries of the Church of Christ she serves in Lesotho, a small kingdom encircled by South Africa.
Taurai Mirimi | Student from Zimbabwe
"Ubuntu umuntu ngabantu," said Mirimi, quoting a Zulu-language phrase that means "A person is a person because of other people." He spoke to visitors from the U.S. about Jesus' prayer for unity in John 17. The senior student said that ACC embraces its diversity and serves as "an image of a little kingdom of God."
Please follow and like us: